It is sadly not widely known that there are two ways to shorten default meetings for Outlook:
With Office365, it's just a few clicks away:
Settings > Calendar > Events and Invitations >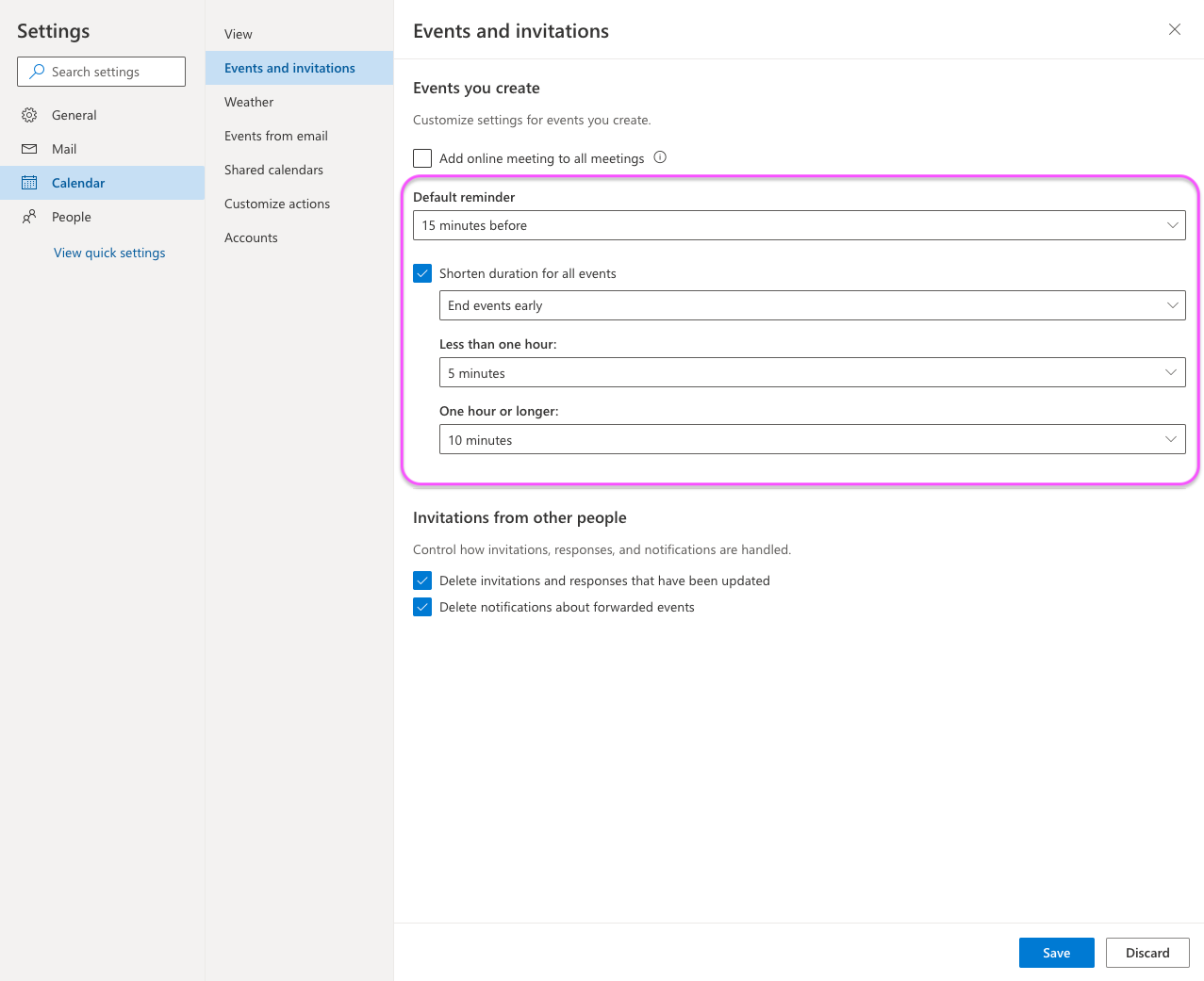 If you're not used to using the browser-based version of Outlook, then it's possible to make these changes from the Windows version too:
1. Select File > Options > Calendar > Calendar options.
2. Check the Shorten appointments and meetings checkbox and in the dropdown box choose End early or Start late.
3. Use the drop-downs to select the number of minutes for events less than one hour and one hour or longer, then click OK.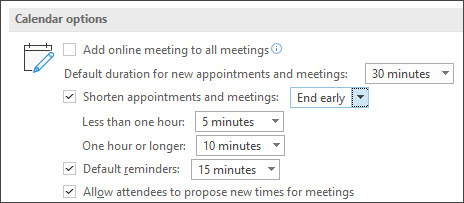 Depending on what build of Outlook you have, once set, this setting will be honored across Outlook for Windows, the new Outlook for Mac, Outlook on the web, Outlook for iOS, and Outlook for Android.
We've heard a common complaint/objections that "well, meetings will just run to the top of the hour anyway" (or equivalent). While this may be true at the start, as a meeting organizer, you have the ability to affect and steer the change gradually. Having a meeting begin a little after the hour / 1/2 hour or end a little early is a subtle but effective behavioral priming signal.